Christmas is here and that means I want to drink an extra warming tea. Teasenz was kind enough to send me their Wuyi Oolong Sampler to try. It's a sample package with 6 different yancha teas. The one I picked for today's session is the Rou Gui.
Rou Gui
This tea is a famous Wuyi oolong so most of you will have already seen or heard this name before. The name means cinnamon bark or cassia bark and refers to the tropical cassia tree, which is a tree that grows in some areas in Asia.
This tea is famous for its typical cinnamon flavour, which is noticeable just by smelling the leaves. It usually has a medium roast and that is also the case in this one.
Tea Tasting
3g for a 80ml porcelain gaiwan
Water 99°C
I mainly see larger leaves. The colour is black with a brown and reddish hue. Very sweet aroma and I'm definitely getting cinnamon. I am also picking up something fresh and even a bit green.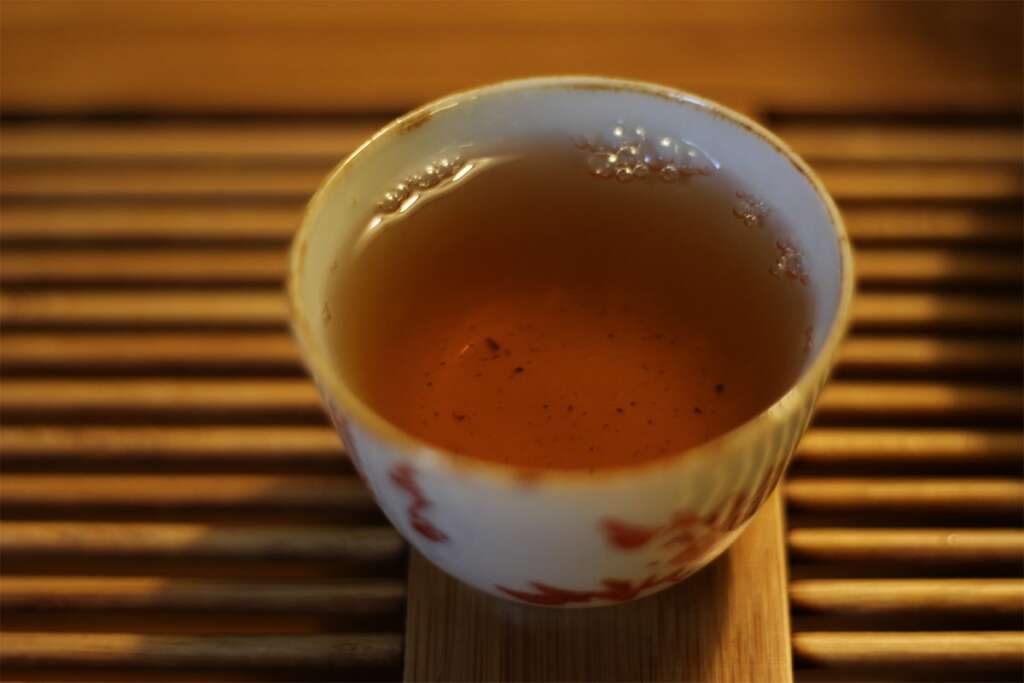 Infusion 1 (10 sec): it looks really thick and oily. It's smooth and sweet with a touch of cinnamon and a strong minerality in my throat. The aftertaste is really intense! Perfect infusion to wake up with on Christmas day.
Infusion 2 (15 sec): it's still thick and it has a dark golden colour. It's sweet with prominent cinnamon and I'm also getting a tingling sensation in my throat. The aftertaste is really impressive. It's almost as sweet as candy and even a bit buttery.
Infusion 3 (20 sec): it's changing a bit and the sweetness is not as full anymore, but it's definitely in there. I'm experiencing this sweetness 3-4 seconds after taking a sip. There are also some very faint hints of cinnamon and a tingling sensation in my throat. The aftertaste is sweet and buttery.
Infusion 4 (25 sec): the liquor still looks fairly thick and the aroma is buttery with a hint of cinnamon. At first, some notes of hay pop up but these fade and the sweetness rises to its former glory. The cinnamon is noticeable in the aftertaste.
Infusion 5 (30 sec): similar to infusion 4. I'm getting subtle notes of hay, followed by a light sweetness. It has lost its butteriness, but the sweetness is definitely there; also in the aftertaste. I'm only getting some very faint cinnamon. The aftertaste is good but doesn't stay around for long.
Infusion 6 (40 sec): the flavours are fading, but I am still picking up traces of the amazing sweetness. There is not really an aftertaste anymore.
Conclusion
The first three infusions of this Rou Gui were fantastic. It was a full-bodied sweetness with strong cinnamon flavours. The aftertaste made it even better and I was still experiencing the sweetness an hour after the session.
Definitely a winner! Based on the aroma, I was afraid it would have some fresh and greener notes, but this was not the case. Just a good and warming tea.
Interested in this tea? Click here to buy the sampler.